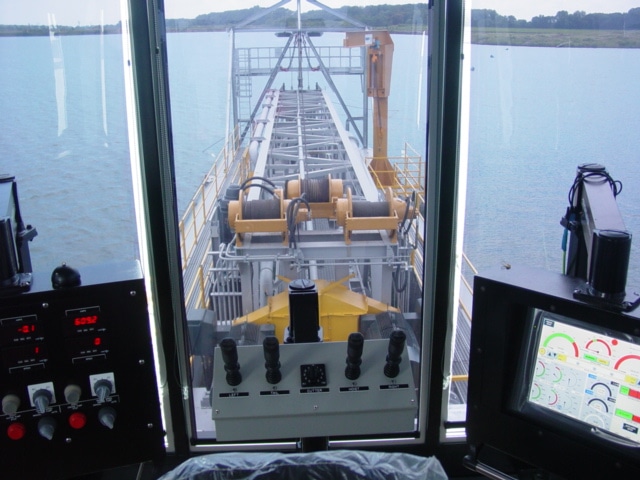 Designed to increase the efficiency of the dredging system and reduce the workload of the operator
Accurate, reliable, repairable and affordable
Can be installed on a broad range of our own and other dredges
LADDERVAC
Electronic inlet pressure system for ladderpump dredges. The industry standard since 1985.
Velocity Meter
An essential instrument for dredging. Over 400 successful installations.
DREDGEMAG
Magnetic flow meter. Essential for precise control of dredge system flow rate.
HEADHAWK
Oil head pressure measurement system. Essential for monitoring and protecting oil filled housings.
HOWDEEP
Electronic depth gauge system. Accurate and reliable with no moving parts and simple installation.
FUELRULE
Electronic fuel gauge system. Remote display of fuel tank level. Accurate and clean.
E-GAUGE
Electronic gauge system. Can be used to monitor and display any pressure on the dredge.
DREDGEDATA
Records dredge system data. To measure is to know.
HOWMUCH
Process plant to dredge telemetry system. Provides the dredge operator with valuable feedback.
GRAVELGUARD
Standpipe assemblies for gauge connections. Dampens spikes and resists plugging.